Long-term user review.
When the Fossil Gen 5 Smartwatch dropped late last year, I was instantly drawn to it because of how versatile it looked. The Julianna style in particular was simple and practical yet feminine and elegant too.
Fossil had a great Black Friday deal on the Gen 5 last year so I decided to give it a go. I was particularly excited to see how Google's WearOS would run on the device.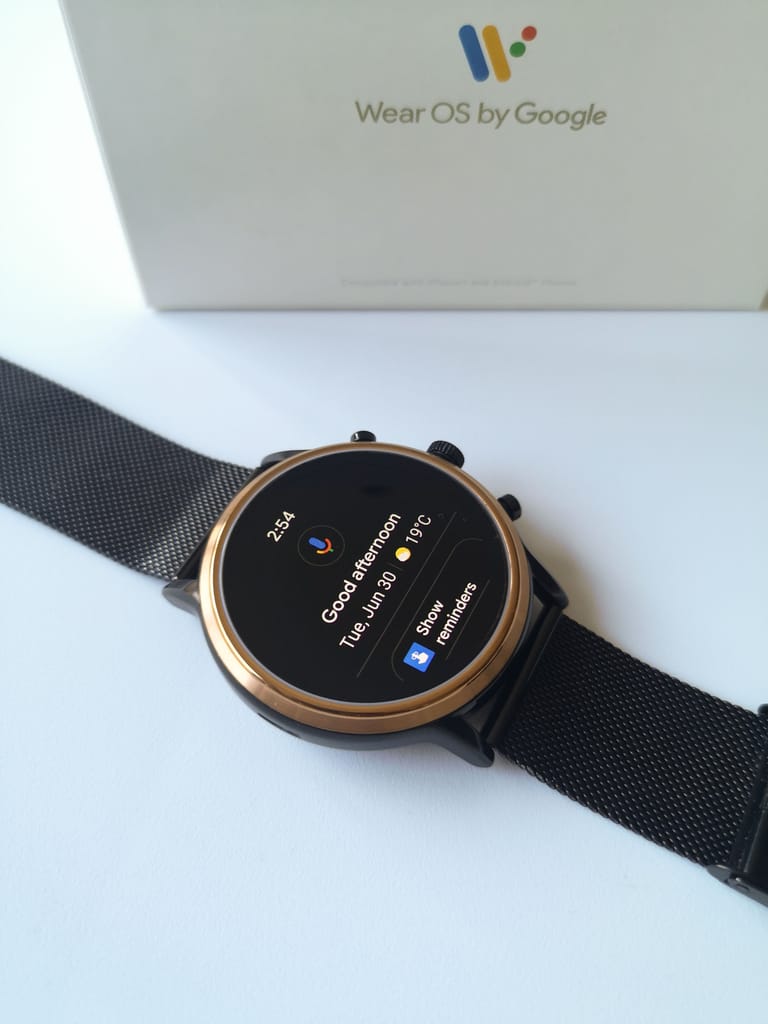 The design of the Julianna Fossil Gen 5 Smartwatch is what particularly drew me to it. The sleekness of the black stainless steel band contrasted with the rose gold face makes this watch feminine yet also edgy.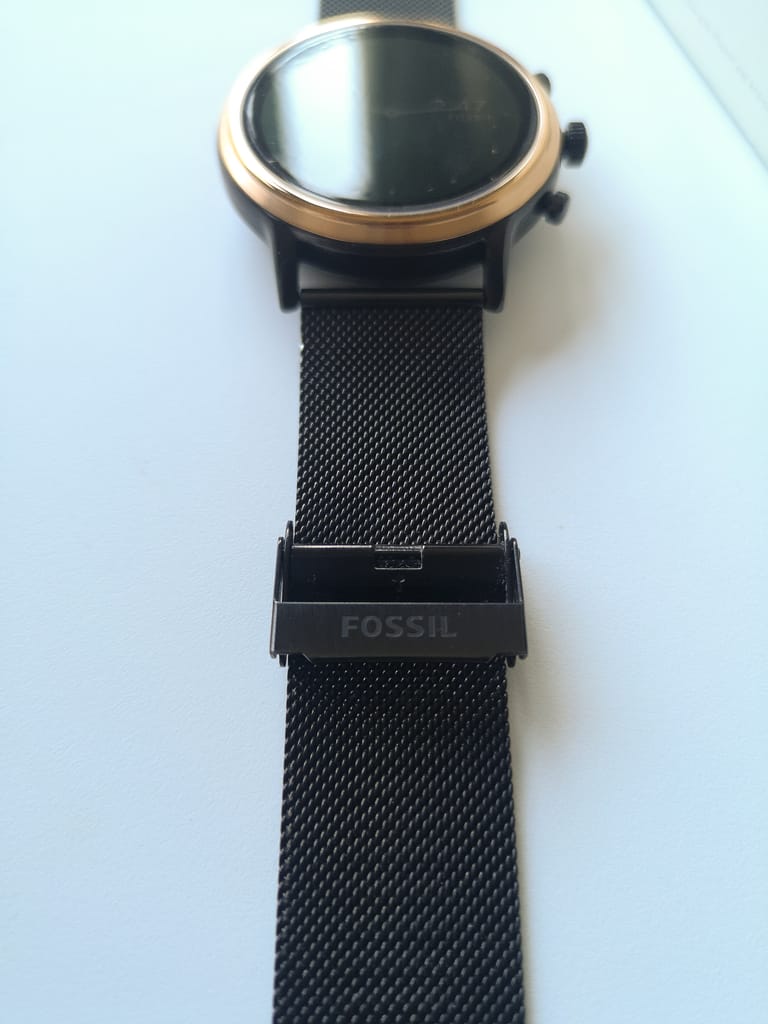 Device specifications
Functions:

Activity Tracker, Spotify, Google Pay, GPS, Heart Rate Tracking, Interchangeable Watch Band, Notifications, Personalize Your Dial, Swimproof

Display:

1.28″ AMOLED display

Connectivity:

Bluetooth Smart Enabled / 4.2 Low Energy

Compatibility:

Android 6.0+, iOS 10.0+

Battery Life:

24 + Hr

Case Size:

44mm

Dial Colour:

Full Colour Display

Operating System:

Powered with WearOS by Google

Processor:

Qualcomm Snapdragon Wear 3100

Sensors:

Accelerometer, Altimeter, Ambient Light, Gyroscope, Heart Rate, Microphone, NFC, Untethered GPS

Storage:

8GB

Strap Width:

22mm

Water Resistance:

3 ATM
After six months of use, so far I am enjoying using it as an everyday watch. The Fossil Gen 5 Smartwatch is one of the few smartwatches with a speaker, so the option to phone/answer calls directly from the watch is very handy. The Google Assistant built into the watch is also a lifesaver.
The watch comes with multiple battery modes that you can choose from (daily, extended, custom, etc.) to get the most out of your watch. Most days I leave it on daily and the battery will last just over a full day.
I particularly enjoy the 'Personalize Your Dial' feature which allows you to place an image of your choice as the watch dial. You could also choose from many Fossil watch dials in the WearOS app. A really enjoyable feature is the limited edition watch dials that the watch displays around big events or public holidays (e.g. International Women's Day, Pride month, etc.)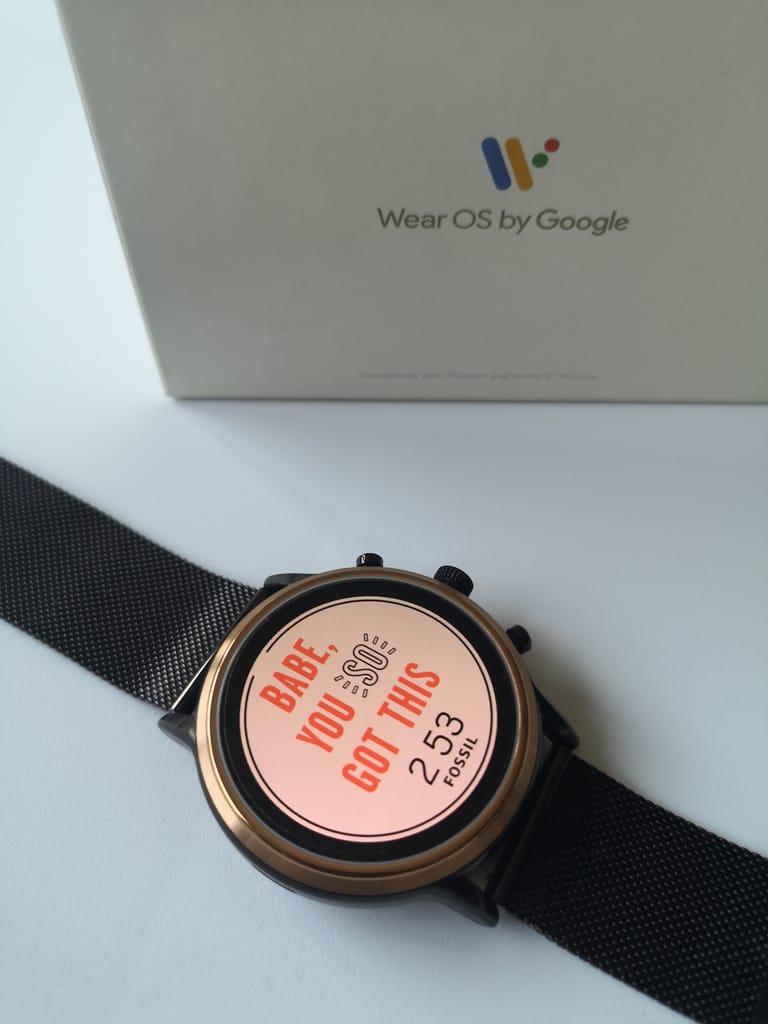 Google Fit does a good job of tracking steps and heart rate. The only issue I have is that sleep tracking is not integrated into Google Fit yet. I've tried using other WearOS sleep tracking apps but they've been really buggy.
One of the main reasons I wanted to eventually get a smartwatch was due to the fact that I can be tracked and easily make a call, should I ever be in an emergency where I can't access my phone. WearOS has a personal security app called Noonlight, which acts as an emergency personal panic button at a simple click on your watch. The app sends a signal to your phone which then contacts emergency contacts and services. Unfortunately, Noonlight is only available in the U.S so I haven't been able to check it out. There are other personal security WearOS apps like Safe&Sound, which does the same job but is occasionally buggy.
Another feature that I haven't been able to test out yet is the NFC feature. This is due to the fact that Google Pay hasn't launched in South Africa yet. But when it does, I'll be sure to post a follow-up review.
Overall, I think Fossil did a great job on this timepiece. WearOS however, needs some polishing up. The Qualcomm Snapdragon Wear 3100 processor is powerful but improvements could also be made. Qualcomm is set to soon release the latest Snapdragon Wear 4100 wearables platform for next-gen smartwatches based on Google's WearOS and Android Open Source Platform. Fingers crossed that there will be some quality improvements.
The Fossil Gen 5 Smartwatch retails for R6999 in South Africa and can be purchased in-store or online.