#FashionForTheFuture Part: 2
Patagonia is a designer outdoor clothing and climbing gear company that has been around since 1973 and as of 2018, is worth $1 billion.
The brand's ethos centres around environmental responsibility and their '1% for the Planet' commitment in which since 1985, the company has pledged 1% of sales to the preservation and restoration of the natural environment.
Patagonia's marketing strategy however, is one that you won't learn in business school. The brand has successfully implemented an anti-growth strategy which promotes anti-consumerism, environmental causes and fair trade traits.
On Black Friday in 2011, Patagonia launched the 'Don't Buy This Jacket' Campaign. The full-page ad in the New York Times told people not to buy its product. It then honestly explained why its products failed the environment.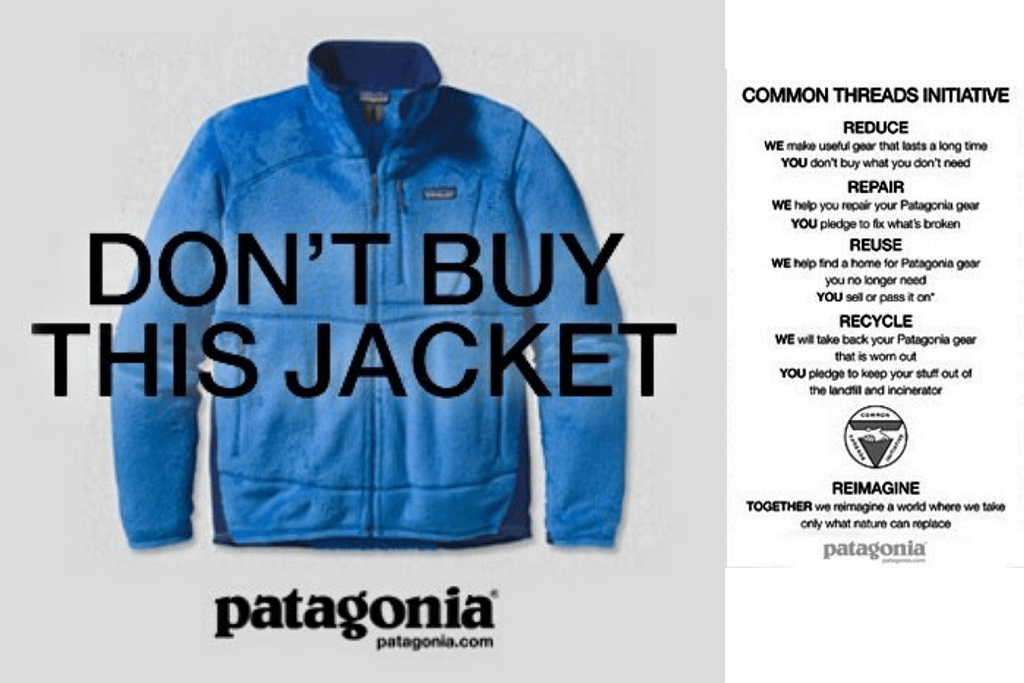 This may seem like a hypocritical message because the brand is a business, but the transparency of the ad was appealing to the brand's customers because they share the same ethos.
Yvon Chouinard, 100% owner of Patagonia, has actively worked to slow down the company's growth and profit margin.
Chouinard sat down with NPR's How I Built This with Guy Raz and discussed how he built this unusual brand from the ground up.
Listen below:
"We don't advertise in Vanity Fair to get new customers or something. In fact our advertising budget is one half of one percent of sales and so I wait for the customer to tell us how much to make. One year we'll grow three percent, another year we'll grow twenty percent, it's not this smooth curve."
The company is also committed to garment repair to ensure that no garment goes unused or wasted. Patagonia owns the largest garment repair centre in North America. They repair every single piece of Patagonia, no matter how old it is, indefinitely.
In the podcast, Chouinard discussed his relaxed working approach when it comes to employees:
Patagonia's commitment to sustainable clothing is proof that a 'business unusual' approach can be executed successfully.
Chouinard discussed his approach in creating one of the most successful, sustainable brands to ever exist:
"If you want to be successful in business you don't go up against Coca-Cola and these big companies – they'll kill you. Just do it differently and figure out something that no one else has thought about and you do it in a totally different way."
With more and more brands committing to sustainability, Patagonia is certainly a brand to watch.
You can purchase Patagonia products from the exclusive stockists of Patagonia in South Africa: Gone Outdoor Supply Co.