Essential oils to hydrate the dry winter air.
Using a heater indoors while winter rages on can make your home feel comfortable but it can severely dry out the air, requiring you to use a humidifier or an oil burner to disperse moisture. By adding specific essential oils to the water in your humidifier or oil burner, you can help alleviate sinus problems or congestion. The oils can also freshen the air of your house while elevating your mood.
Lavender oil:
Herbal oils are applied for their warmth and gentle spicy nuances. Herbs are also useful to give a touch of freshness and a clean aesthetic, especially lavender in blends with heavier oils. They have refreshing, soothing and relaxing qualities.
Citrus oil:
Citrus oils are cheerful and uplifting, refreshing the air and infusing a blend with lightness and gentle warmth. Citrus oils can be useful in Winter when we feel heavier, slower, and need a burst of liquid sunshine during grey winter days. My personal favourite citrus oil is Lemongrass essential oil.
Wood oil:
These oils serve as base notes in blending, mellowness and sweetness. Their effects on the mood of a space are soothing and relaxing. A personal favourite of mine is the Millefiori Sandalwood essential oil. It gives a room a sense of coziness and warmth, especially during winter. You can shop the Millefiori Sandalwood oil here.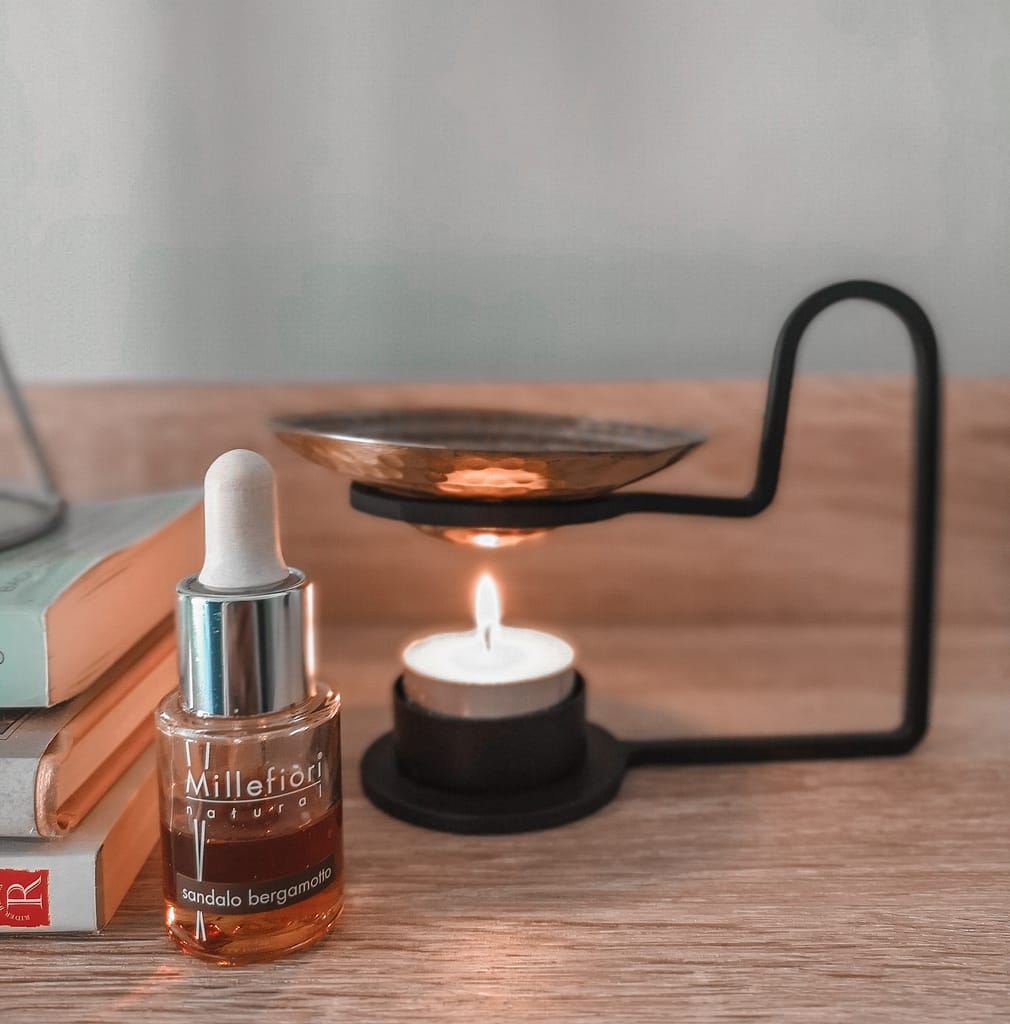 Tea tree oil:
One of the most popular essential oils that you can add to your humidifier in the winter is tea tree essential oil. This oil has anti-fungal and antibacterial benefits, and it may help you relieve a sore throat, a cough, or sinus congestion.
Peppermint oil:
Inhaling peppermint oil can not only be energizing, but it can also clear your nasal passages. Make sure to dilute this one as it can get a bit too strong if too much is used.