"A movement and process of fostering change to fashion products and the fashion system towards greater ecology, integrity and social justice."
In the age of consumerism, we often find excitement in purchasing the next trendy product. Fashion over the years has forced many consumers to keep up with the latest trends, thus planting the seed in consumers' minds of not having enough. This phenomenon is known as 'fast fashion'.
'Fast fashion' is a term that describes the rapid increase in both supply and demand for cheaply manufactured clothing.
We are used to the idea of chasing the trends of fashion and convincing ourselves that we need certain products – when in actuality they are unnecessary and unsustainable. The fashion industry is our master, trends are a tennis ball and we are the obedient dogs waiting to catch the next ball that our master throws. Humans want to stay relevant and 'fast fashion' is a tool that assists us with that.
The fashion industry however, is now the second largest polluter in the world after the oil industry, accounting for 10% of global carbon emissions.
The fashion industry uses 98 million tonnes of non-renewable resources per year, the equivalent to over 9000 Eiffel Towers.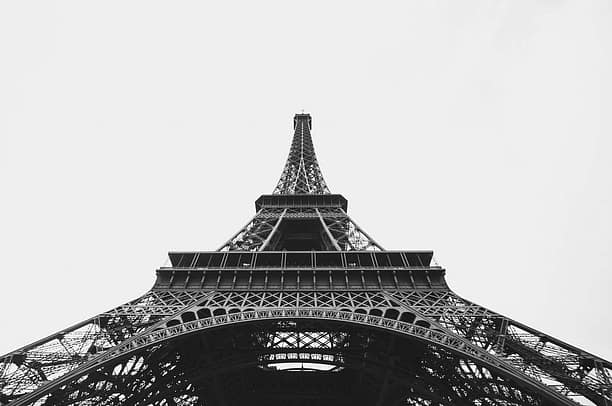 On average, somewhere between 53% – 79% of a person's wardrobe has not been worn in the last 12 months.
If we all doubled the number of times we chose to wear a piece of clothing, this would reduce greenhouse gas emissions by 44%.
What can we do to help?
Buy locally.

I can't emphasise this point enough. It saves transport and shipping fuel, promotes growth of local businesses and discourages the desire to purchase from large chain stores that are less sustainable.

Choose sustainable fabrics.

Choose clothing with organic, natural fibres and those that have a low water consumption (e.g. linen).

Wash clothes when only necessary.

Did you know, according to Tommy Hilfiger, a pair of jeans is only supposed to be washed once a year? Fewer washes will do good for the environment and for the durability of your garments.

Don't follow trends.

Invest in staple wardrobe pieces and avoid impulse buys. Keep the classics in your wardrobe that can guarantee you a lifetime of wear.

Get to know the brands you wear.

Know your brand's labour and fabric practices.

Recycle.

Recycle old clothes through sustainability initiatives and donate old clothes. Secondhand purchases are also an environmentally-friendly way to stay fashionably-relevant.

Turn away from pieces that are less than 100%.

For example, 80% cotton/wool/anything and 20% something else. Only apparel which is 100% can be recycled because there is no technology at the moment to separate blended fibers (mixed materials).
Sustainability initiatives to get involved in:
Garment collecting at H&M:
This program is a global initiative that works to prevent customers' unwanted clothes and textiles from going to landfill. All clothes collected by H&M are either reused, reworn or recycled with 0% going to landfill.
This initiative accepts unwanted clothes by any brand, in any condition, at any H&M store, every single day of the year.
Simply hand in your bag of old clothes at the cash desk and receive a 15% voucher to use off your next purchase in store or online.
Vestiaire Collective "Wardrobe Reality Check" challenge
This challenge was launched in celebration of the 50th anniversary of earth month this year.
Step 1: Start your "Wardrobe Reality Check"
Step 2: Change the way you care for your favourite pieces
Step 3: Build a wardrobe for the future
Step 4: Share your tips and get your friends involved.
Improve the way you consume fashion and you could win €100!
Click here to take the challenge!
The fashion industry is on a long journey of evolution towards a more sustainable future, but change is needed now.
I've decided to take the first step to create a more sustainable wardrobe. I'm taking the Wardrobe Reality Check Challenge and hope this post inspired you to take that first step too.
In the coming weeks, I plan to post a mini-series called #FashionForTheFuture. This mini-series will include tips on creating a wardrobe for the future, stories and podcasts from successful sustainable brands and styling tips to really get the most out of your wardrobe while still being environmentally conscious.